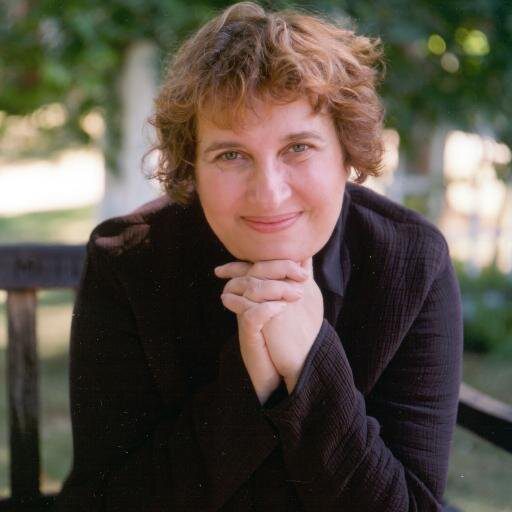 Born in New York City in 1952, Sharon Salzberg experienced a childhood involving considerable loss and turmoil. An early realization of the power of meditation to overcome personal suffering determined her life direction. Her teaching and writing now communicates that power to a worldwide audience of practitioners. She offers non-sectarian retreat and study opportunities for participants from widely diverse backgrounds. 
In 1976, she established, together with Joseph Goldstein and Jack Kornfield, the Insight Meditation Society (IMS) in Barre, Massachusetts, which now ranks as one of the most prominent and active meditation centers in the Western world. 
Sharon and Joseph Goldstein expanded their vision in 1989 by co-founding the Barre Center for Buddhist Studies (BCBS). In 1998, they initiated the Forest Refuge, a long-term retreat center secluded in a wooded area on IMS property. Today she leads teaches a variety of offerings around the globe. 
The written word is central to Sharon Salzberg's teaching and studies. She is the author of nine books including Lovingkindness, the NY Times best seller Real Happiness, and Real Happiness at Work
She is a weekly columnist for On Being, a regular contributor the the Huffington Post, and was a contributing editor of Oprah's O Magazine for several years. She has appeared in Time Magazine, Yoga Journal, msnbc.com, Tricycle, Real Simple, Body & Soul, Mirabella, Good Housekeeping, Self, Buddhadharma, More and Shambhala Sun, as well as on a variety of radio programs. Various anthologies on spirituality have featured Sharon Salzberg and her work, including Meetings with Remarkable Women, Gifts of the Spirit, A Complete Guide to Buddhist America, Handbook of the Heart, The Best Guide to Meditation, From the Ashes—A Spiritual Response to the Attack on America, and How to Stop the Next War Now: Effective Responses to Violence and Terrorism.
Sharon