Las Cruces, New Mexico – Aprendamos and Covarrubias Family Foundation Fund launched the Advancing Social Equity Initiative awarding two local nonprofit organizations a year long fellowship and grant focused on building equity and equitable practices within their organizations.
The Advancing Social Equity Initiative invited applications for the support of organizational capacity building resulting in impactful work and engagements that advance racial and social justice in Southern New Mexico.
The Advancing Social Equity Initiative's goals are to build the capacity of emerging nonprofits in Southern New Mexico to align with evidence-informed equity models. This initiative aims to seed a pilot demonstration model to ground equity in the fabric of local nonprofits, thereby increasing well-being among staff and constituents with exponential impact in the community. This model serves as an inspiration for other area human service organizations to build collaborative power to ground equitable well-being efforts in the region.
ABOUT THE INITIATIVE AND FELLOWSHIP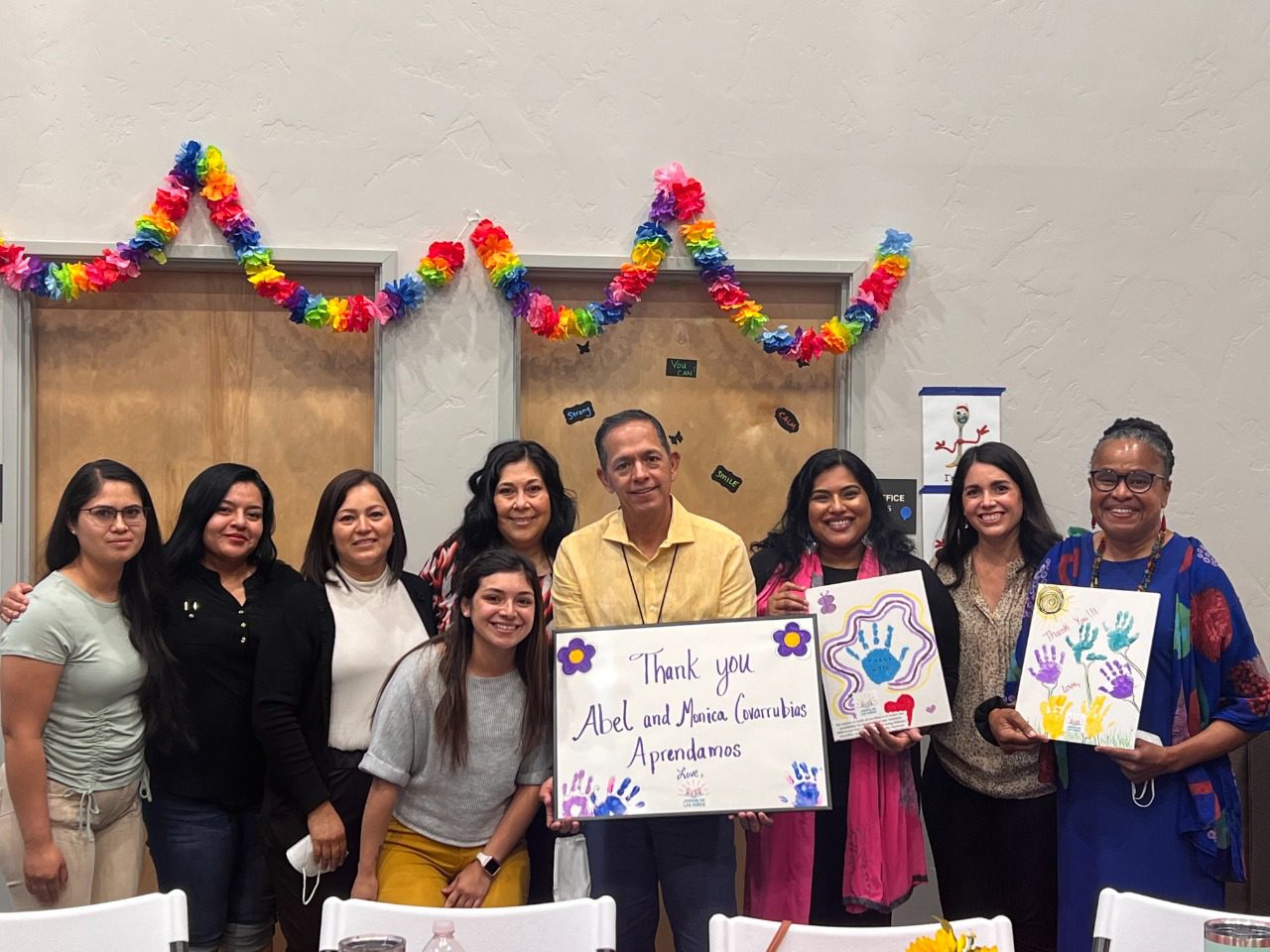 Two nonprofit organizations selected as part of cohort 1 were Jardin de los Niños (supporting homeless and near homeless children and families) & NM Comunidades en Acción y de Fé – CAFé (healing the state and restoring people's confidence in a responsive government that promotes opportunity for all).
Selected nonprofits received a grant and participated in ongoing training and development opportunities with Aprendamos and Ivy Child International.
This grant was administered by the Community Foundation of Southern New Mexico.
Eligibility of the Organizations were as follows:
Any Human Services nonprofit in Southern New Mexico, those located in Las Cruces and Doña Ana County area, will be prioritized, with an annual operating revenue under $1 million.
All applicants must have a 501(c)(3).
Tribal, native and indigenous-led organizations in the area with a 501(c)(3) are strongly encouraged to apply.
ABOUT APRENDAMOS AND COVARRUBIAS FAMILY FOUNDATION FUND
The Aprendamos – Covarrubias Family Foundation Fund was established in 2020. This fund is a collaboration between Aprendamos Intervention Team, PA, also known as Aprendamos Family of Services, and the Covarrubias Family. The fund is held at the Community Foundation of Southern New Mexico.
The fund plans to focus on advancing child and family health and well-being and education through a lens of abundance, diversity, equity, and inclusion, along with awareness and capacity building.
Currently, the fund has created the Advancing Social Equity Initiative to support nonprofit organizations committed to advancing social equity within their organization and our community.
Advancing Social Equity Initiative