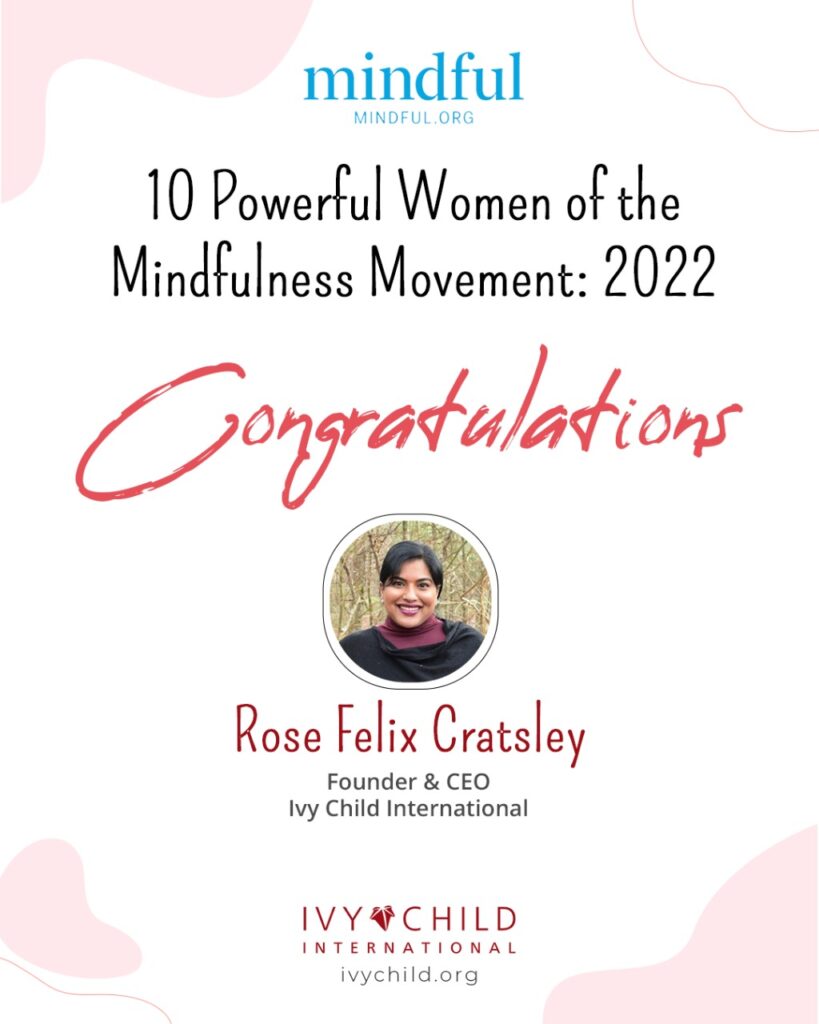 Rose Felix Cratsley
Teacher, Leader, Change-Agent
Rose Felix Cratsley considers her first mindfulness teachers to be her parents. Growing up in a family that had practiced mindfulness for generations, Cratsley feels extremely fortunate to have been given what she calls "the gift of mindfulness" early in life.
"My lens into mindfulness is firstly through my parents, who are my teachers, and also learning the value of both informal and formal practice. Learning the importance of creating spaces for contemplation throughout our lives, not just seated formally, doing a guided practice or a shared practice, but one that also focuses on the value of the collective and the value of shared intergenerational practice."
So in her graduate class at Harvard University when given the prompt, "If we wanted to bring positive psychology practices and mindfulness into the world in some way, in what way would that be?" it felt natural to her that her reply would be creating Ivy Child International.