Abundant thanks to Craig Martin for offering a heartful conversation with our community on Mindfulness and Racial Justice.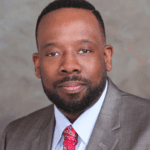 Craig is a 2018 National Distinguished Principal and Massachusetts Elementary Principal of the Year and 2009 Boston Public Schools' Educator of the Year, currently serves as the Executive Director of Bridge Boston Charter School in Roxbury, MA.
In six years as Proud Principal of the Michael J. Perkins School, with strategic professional development, partnerships, and investments in socio-emotional learning, culturally responsive pedagogy, trauma-informed practices, mindfulness, 21st Century technology skills development, blended learning, and social media presence, the Michael J. Perkins' School student achievement has improved over 320% leading to reversals in achievement gaps among English Language Learners and Latino American Learners, a 50% reduction in suspensions, a 25% decline in chronic absenteeism all while being named a 2019 Semi-Finalist for the Edvestors' School on the Move Prize.
Resources From Session:
https://pediatrics.aappublications.org/content/144/2/e20191765#sec-11
https://www.refinery29.com/en-us/2020/05/9841649/allyship-ahmaud-arbery-george-floyd
https://www.colorlines.com/articles/4-self-care-resources-days-when-world-terrible
http://craigcmartin.weebly.com/craigs-blog/may-31st-2020